[The press conference for the prize winners]
The press conference for the prize winners of the 18th Tokyo International Music Competition for Conducting took place from 2 pm on Monday, 15th October 2018 at Min-On Museum Hall. Many journalists from various mass media gathered where the organizers of the competition, the panel of judges and the three prize winners assembled for the press.
After a word of greetings from the chairperson of the Executive Committee, Kazuto Ito, the chairperson of the panel of judges, Mr Yuzo Toyama stated that "To have undergone a strict and lengthy period of examination and judgment will work positively for the contestants' future. I ask you to warmly watch over these three as they build their careers from now on."
The third prize winner, Mr Masaru Kumakura said, "I am happy but at the same time need to brace myself. I will continue to devote myself step by step so that I can measure up to this award."
The second prize winner, Mr Kanade Yokoyama remarked with a smile: "I have been learning so many things for this 2 years. I could show the results of my hard work on this competition. Since there is the age limit to participate the competition, I feel relieved that I was able to win a prize."
The first prize winner, Ms Nodoka Okisawa commented and shared her aspiration as follows: "It's only today that it's started to sink in that I have come first. As this is a Competition with a long history, I feel some pressure from winning it but all I can do is to keep on studying at my pace." Ever since Mr Tatsuya Shimono won in 2000, Ms Okisawa became the first Japanese winner in 18 years as well as a first time ever female conductor to win the Competition.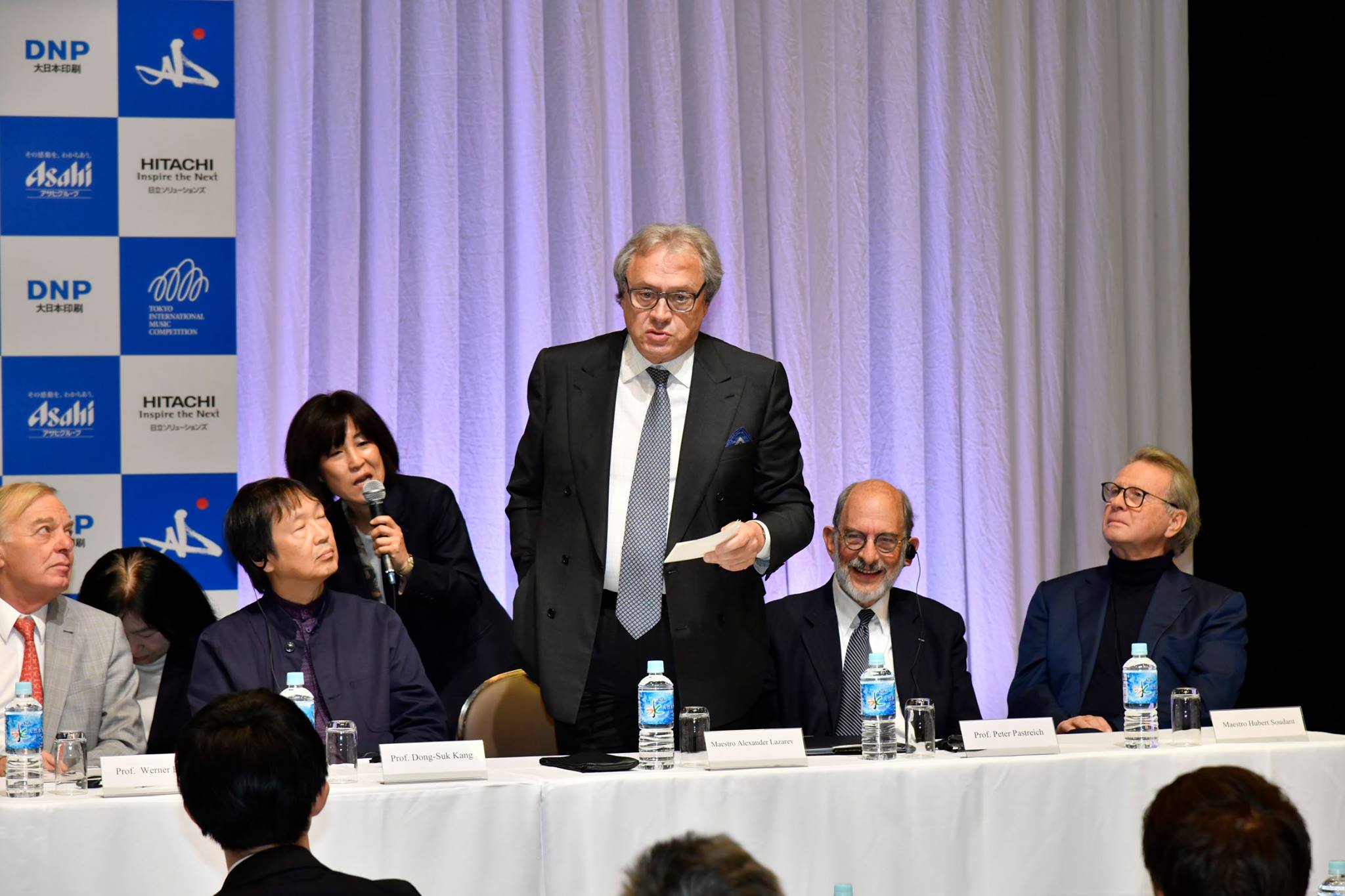 Regarding the question about the criterion of judgment brought up during the Q&A session, Mr Werner Hink replied that "the most important factor is based upon the kind of sound that has been produced." To the question regarding the most impressive contestant throughout the competition, Mr Hubert Soudant praised Ms Okisawa that her "Mendelssohn was fantastic. Her conducting changed the orchestra completely." Furthermore, Mr Alexander Lazarev evaluated that "Japan has established a wonderful teaching legacy of conducting. Even if Ms Okisawa was not taking part in this Competition, another Japanese would have won the Competition" and praised the high standard of Japanese conductors.
To the question regarding the type of conductors they would wish to raise, Mr Ken Takaseki shared his hope "to have conductors who will be involved with the musicians and also foster Japanese music."